Run a school
students Love!
All the Marketing Automation and
software you would ever need to run
a professional Martial Arts school!
Worlds leading Martial Arts Software & Marketing provider
The ultimate martial arts business intelligence tool
Set up belts and stripes for any type of ranking system
Retain more students with smart attendance and class reports
Give your students the ability to book and pay online
Keep in touch even when you're not around
A social site that is easy to edit and makes you stand out
Bring the power of Facebook and other social networks to you
Organize your classes and instructors for a better result
Sell membership and products both at your dojo and online
Hear what our clients have to say
"Championsway is the spinal cord of our school. Our staff relies on it so much; from phone calls, tracking, and scheduling appointments, to selling inventory, and processing tuition. It is the essential piece of the puzzle that most business are missing."
Ingrid Katzberg
Champions Academy
I hooked up with Championsway and I can tell you right now it was one of the best decisions I've ever made for my school…period. These guys are the dream team of martial arts marketing, management, social media, you name it – these guys are it. Championsway has the system, the knowledge, they've got everything you need to get your school up and running
Sifu Carlton Doup
Kung Fu Northwest
Martial arts business learning academy
In today's internet-driven world, the success of your Martial arts business depends on high search engine rankings. Get up-to-date SEO tips and techniques to make your website visible online.
Over 78% of your potential students visit a your website before making their purchasing decision. Read how you can convert your website visitors into paying students.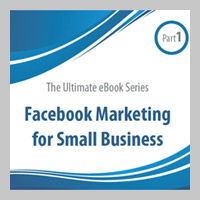 59% of martial arts school owners are not using this powerful tool. Learn all the secrets in Part 1 of this series.
What Is Martial Arts Software?
Over the last decade, martial arts has skyrocketed in popularity as more and more individuals are turning to studios and dojos in an attempt to gain fitness. Apart from fitness, the biggest proponents of martial arts will tell you that martial arts is a way of life. When you take up martial arts, you will be required to change your entire lifestyle from the amount of exercise you do all the way down to your diet. Despite its immense popularity, many individuals continue to remain in the dark about what martial arts really is.
Read more...